A leading UK supplier of rubber sheet conversions, gaskets and seals
We manufacture bespoke rubber seals & rubber gaskets
Gaskets can be cut in a range of shapes, sizes, colours and hardnesses
We are a UK manufacturer with over 50 years experience in rubber sheet conversion
Our friendly technical sales team are available to discuss any rubber gasket project
Contact us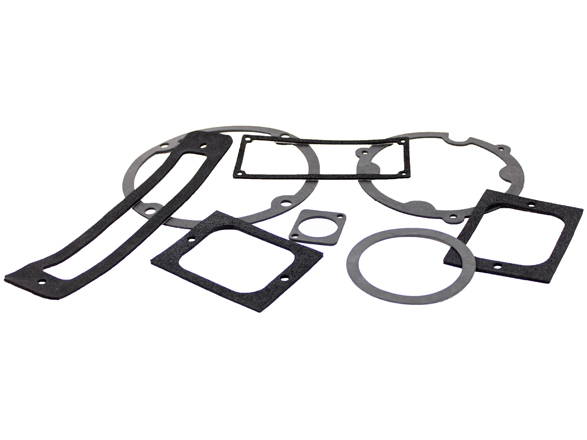 Rubber Sheet Conversion
Clifton Rubber is a leading rubber sheet manufacturer. We convert rubber sheeting, producing customer bespoke rubber gaskets, rubber seals and various other non metallic washers, gaskets, seals, insulations and sheeting.
Our rubber gaskets are manufactured to the customer's design and can be produced in all shapes and sizes to meet even the most obscure requirements. Most rubber gasket products are cut from rubber sheet materials but we can also manufacture fully moulded gaskets and seals. If required we can supply gaskets with a self adhesive backing of any length, width or thickness.
We work hard to achieve the most competitive prices for our customers whilst maintaining our industry leading quality assurances.
Our History and Expertise
Since 1973 we have developed significant technical expertise in the conversion of rubber sheeting. Our expert team can advise on any issues or queries you may have.
To maintain a quality product and service we put quality at the heart of our processes. Our quality management system is therefore certified to ISO9001.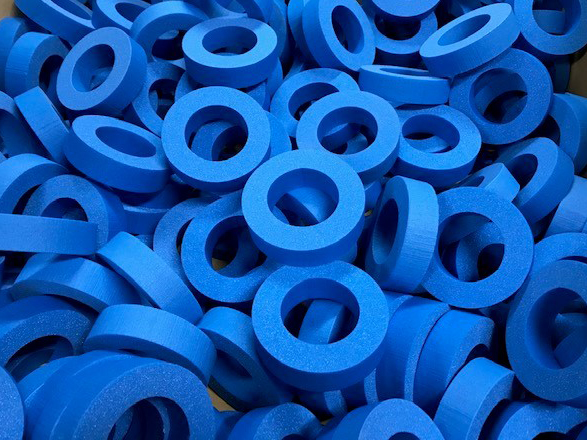 The Rubber Sheet Products Produced
Always striving to meet customer requirements, the most regularly manufactured products we supply include:
Neoprene Gaskets
Viton Gaskets
EDPM Gaskets
Foam Gaskets
Neoprene Seals
Viton Seals
EDPM Seals
Foam Seals
Neoprene Washers
Form Strips
Rubber Strip
Silicone Strip
Rubber Sheet
Foam Pads
Rubber Gasket Materials
We manufacture rubber gaskets and rubber seals from all commercially available rubber and other non-metallic materials and in a range of hardnesses and colours to suit customer requirements.
Materials can be stipulated to meet more specific user requirements including:
High and Low Temperature
WRAS Approved
Flame Retardat
Anti-Static
FDA/Non-Toxic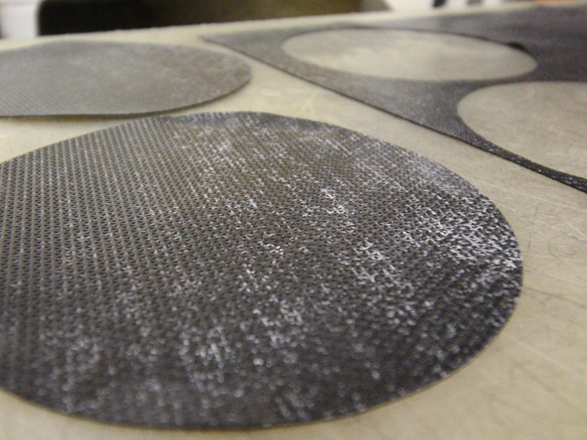 Find out more about our other Capabilities
Testimonials
"There are a lot of rubber rollers in our food processing plant and Clifton Rubber have always provided a great refurbishment service when our rollers need repairing. We get our rollers back quickly and they are always great quality."

"Excellent service which is unusual in this day and age. The polyurethane screening stars do the job great, very very pleased."

"Just to let you know that our new ditch matting that we purchased from you is spot on. Used all through this busy season, really pleased with it."

"Since Clifton Rubber has taken over the re-covering of these gripper pads the customer has had no premature failures and the products have a much longer lifespan."

"Really pleased we found Clifton rubber, their technical team really helped us in the early stages of our project and now they produce our parts which we know will be top quality every time."