In-House Toolmaking, Machining and Fabrication
Single one-off bespoke items to high volume production runs
Bespoke projects from concept through to delivery
Complete project management
Competitive pricing and short lead times
Contact us
Precision Engineering
Clifton Rubber's engineering workshop employs highly skilled precision engineers to undertake in-house and sub-contract toolmaking, general machining and fabricating services.
Our engineers have over 40 years' experience in the machining of precision engineered components, from single one off bespoke items to high volume production runs. Our core engineering competencies include the design and manufacture of mould tools and inserts for our rubber and polyurethane moulding department and the manufacture of fabricated rollers and shafts for rubber roller covering.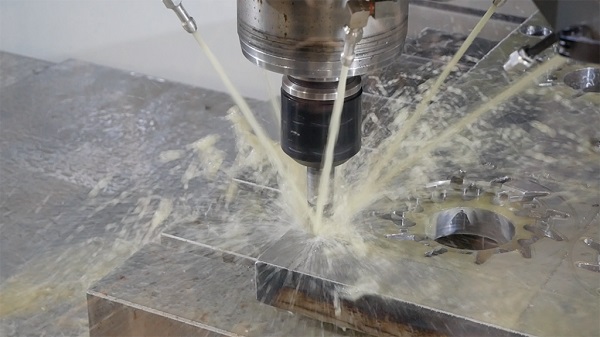 Our Engineering Capacity
We are continually investing in the latest advanced CNC milling and CNC turning equipment to ensure our engineering services are maintained to a high standard.
Using the latest in design software our in-house engineering design team are able to produce a range of drawings, from initial feasibility and concept design sketches, to detailed rendered product drawings, and fully detailed manufacturing/production drawings. This 3D design capability when linked to the CAM software enables us to manufacture extremely complex components.
We offer a variety of engineering services such as:
CNC Milling and Turning
CNC Automated Sawing
Drilling and Tapping
Spark Eroding
Shot Blasting
Welding
Whatever your requirements are for quality precision machined parts and mould tools Clifton Rubber can provide assistance.
Clifton Rubber's engineering unit can machine a wide range of materials, including steel, stainless steel, aluminium, plastics and rubber.
Testimonials
"Clifton make our complete rubber rollers including the engineered steel shafts. The rollers always meet our design specs and we have never had any quality issues."

"The Clifton Rubber Bowls Ditch Liners look and feel top quality. Thank you for all your help and advice when placing the order. We will definitely be recommending you."

"Since Clifton Rubber has taken over the re-covering of these gripper pads the customer has had no premature failures and the products have a much longer lifespan."

"There are a lot of rubber rollers in our food processing plant and Clifton Rubber have always provided a great refurbishment service when our rollers need repairing. We get our rollers back quickly and they are always great quality."

"Really pleased we found Clifton rubber, their technical team really helped us in the early stages of our project and now they produce our parts which we know will be top quality every time."