Precision Toolmaking, Sub Contract Machining and General Fabrication
Fully equipped in-house engineering workshop
Highly skilled precision engineers and toolmakers
Continuous investment in latest CNC machining and measuring equipment
In-house engineering capability provides control of costs, lead times and quality
Contact us
Precision Engineering
Clifton Rubber's precision engineering division maintains a comprehensive engineering capability providing in-house and sub-contract toolmaking, machining and fabrication services.
Our highly skilled engineering team have over 50 years' experience in the machining of precision engineered components, from complex mould tools and single one-off bespoke items to high volume production runs of CNC machined parts.
Our design team can help you solve complex problems and will work with clients to find solutions before we go to the production stage. So, whatever your requirements are for quality precision machined parts and mould tools Clifton Rubber can help.
Our Precision Engineering Capacity
Sustained investment in the latest advanced precision engineering equipment ensures our engineering services are maintained to an extremely high standard. Our range of equipment allows us to undertake the following processes.
CNC Turning
CNC Milling including 4th axis
Manual Milling & Turning
CNC Automated Sawing
Drilling & Tapping
Spark Eroding
Welding & Fabrication
CAD/CAM
Inspection & Measuring
In addition to our engineering equipment, we possess the skills and expertise to tackle a wide range of complex projects and pride ourselves in our problem-solving, design, and technological capabilities. Whether we aremachining complex parts, creating custom tooling, or developing prototypes, we have the expertise to ensure your project is a success.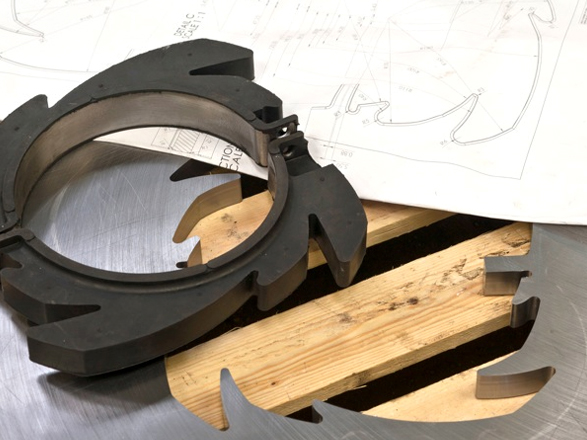 Design & Product Development
Using the latest in design software our in-house design engineers are able to produce a range of drawings, from initial feasibility and concept design sketches, to detailed rendered product drawings, and fully detailed manufacturing/production drawings. This 3D design capability when linked to the CAM software enables us to manufacture extremely complex components to the most demanding of tolerances.
At Clifton Rubber we offer a complete range of services, from design and prototyping to production and assembly. Whether you need a one-off prototype or batch production, we have the knowledge and experience to deliver a fast, cost-effective solution.
Sub-Contract Machining
We are passionate about engineering and aim to provide exceptional precision machined components to our customers which are both accurate to drawing and on time. Our highly trained and experienced engineering team have the experience and knowledge to meet our customers subcontract machining requirements from development of components through to manufacture and delivery.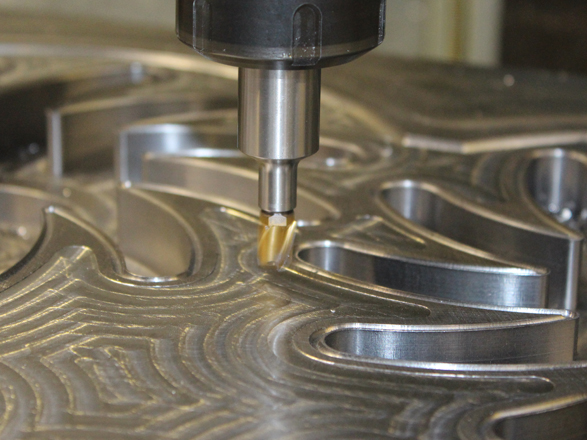 Toolmaking & Mould Tools
We have an extensive knowledge of manufacturing both compression and transfer type mould tools for rubber moulding, and open cast and injection type mould tools for polyurethane moulding. Not only do we manufacture mould tools for our Rubber Moulding and Polyurethane Moulding divisions, but we also supply many moulding customers in a range of industries.
Industrial Rollers
Our precision engineering team are specialists when it comes to the manufacture of industrial rollers and roller drums. Our roller drums are manufactured to customer requirements and can be supplied in various engineering materials or rubber covered by our Rubber Covering division.
We supply precision machined rollers for customers in various industries such as recycling, quarrying, power generation and agriculture. Some of our products have included conveyor rollers, large wheels, printing rollers, rollers for lifting equipment, drive rollers and agricultural rollers.
Engineering Materials
Clifton Rubber's engineering unit can machine a wide range of materials, including steel, stainless steel, aluminium, brass, plastics and elastomers.
Mild Steel and Engineering Steel: The most common material we machine, steels are robust and durable while providing excellent strength to weight and also being easily weldable. Steels can be formed in various shapes such as structural profiles, tubes and bars. We typically work with standard mild steels including S275 and S355 and EN3B and EN8 engineering steels, although we can work with all grades of steel as required.
Stainless Steel: Resistant to rust and corrosion this highly versatile material is available in a wide range of grades to suit various precision machined applications. We commonly work with 304 and 316 stainless steels but can work with other grades as specified by our customers.
Aluminium: This lightweight material is resistant to corrosion and can be as strong as steel when alloyed with other materials. Aluminium is a great material for designers as it is easy to mill, drill and turn whilst providing very good surface finishes and is also 100% recyclable. We work with various grades of Aluminium but most commonly 6082.
Plastics: Sustainable and long-lasting, plastic is a very durable, long-lasting material. Lightweight yet strong, it is resistant to rot and corrosion. Plastics we typically machine include Acetal, Polypropylene, Nylon 6 and Nylon 66.
Quality, Inspection & Measurement
Quality is at the centre of all our manufacturing processes. We are constantly adapting to take advantage of the latest advancements in precision engineering technology, materials and manufacturing techniques. Our machining and toolmaking services are trusted by leading manufacturers Worldwide and quality is engrained in all our engineering processes.
Our Quality Management System is accredited to the ISO 9001 standard and this guides our quality strategies as we strive to manufacture defect free components which are delivered to our customers on time and in full.
Find out more about our other Capabilities
Companies We've Worked With
0
1
2
3
4
Industries We Work In
We manufacture precision engineered components for use in various industries:
Testimonials
"Clifton make our complete rubber rollers including the engineered steel shafts. The rollers always meet our design specs and we have never had any quality issues."

"The Clifton Rubber Bowls Ditch Liners look and feel top quality. Thank you for all your help and advice when placing the order. We will definitely be recommending you."

"Since Clifton Rubber has taken over the re-covering of these gripper pads the customer has had no premature failures and the products have a much longer lifespan."

"There are a lot of rubber rollers in our food processing plant and Clifton Rubber have always provided a great refurbishment service when our rollers need repairing. We get our rollers back quickly and they are always great quality."

"Really pleased we found Clifton rubber, their technical team really helped us in the early stages of our project and now they produce our parts which we know will be top quality every time."
Precision Engineering FAQs
What does precision engineering mean?

Precision engineering is a process of designing and manufacturing products with the highest level of accuracy, consistency, and reliability. It involves the use of advanced technologies and techniques to create precise components that meet specific requirements and tolerances. Precision engineering is essential in industries such as aerospace, medical devices, automotive, and electronics where even the slightest deviation can result in significant consequences.





What does a precision engineer do?

A precision engineer, also known as a precision machinist, is a highly skilled professional who specialises in the production and maintenance of precision components and equipment. Their work involves using advanced machinery and tools to manufacture, assemble, and test intricate parts with extremely tight tolerances and high levels of accuracy.

What is an example of precision engineering?

An example of mechanical precision engineering in rubber moulding is the production of precision mould tools required to manufacture rubber components with intricate geometries, tight tolerances, and complex designs. This can include products such as O-rings, rubber grommets, rubber diaphragms, or custom rubber parts used in industries like automotive, aerospace, electronics, and healthcare. 





What types of precision engineering are there?

Precision engineering is a discipline found in various engineering sectors such as:

Mechanical engineering: This field is the oldest form of engineering and focuses on the design, manufacture and maintenance of mechanical components and systems with high precision and accuracy. It includes the production of precise machinery, tools, mechanical assemblies and mechanisms. 

Electrical and electronic engineering: This discipline involves the design, fabrication, and testing of precision electrical and electronic components, devices, and systems. It includes areas such as precision electronics manufacturing, circuit board design, microelectronics, and semiconductor manufacturing.
Optical engineering: Optical precision engineering deals with the design and fabrication of high-precision optical components, systems, and instruments. This field includes the production of lenses, mirrors, prisms, optical coatings, and the development of precision optical measurement and imaging systems.
Micro/nano engineering: Micro and nano precision engineering focus on the design, manufacturing, and manipulation of structures and devices at the micro and nanoscale. It involves areas such as microfabrication, nanotechnology, precision micro-machining, and the development of micro/nano devices and systems.

What are precision tolerances?

Precision tolerances refer to the allowable variation or deviation from a specified dimension or measurement. Tolerances are established to ensure that manufactured components or parts meet the desired specifications and can function properly within the intended application.

In precision engineering, tighter tolerances indicate a higher degree of precision required. A tight tolerance means that the allowable deviation from the specified dimension is very small, resulting in a more precise and accurate component. On the other hand, looser tolerances allow for greater variation from the specified dimension. At Clifton Rubber we work to general tolerances as defined by ISO 2768-1 but can work to tolerance as specified by our customers (within reason).





What are the disadvantages of precision engineering?

While precision engineering brings numerous benefits, it also has some potential disadvantages. Here are a few considerations:

Cost: Precision engineering often involves sophisticated equipment, tools, and processes, which can be expensive to acquire and maintain. The high level of precision required may necessitate the use of specialised materials and manufacturing techniques, increasing production costs. This can make precision-engineered products and components more expensive for consumers.
Complexity: Achieving high precision can add complexity to the design and manufacturing process. Tight tolerances and stringent quality control requirements may require additional steps and resources. This complexity can increase the risk of errors, delays, and potential difficulties in scaling up production.
Sensitivity to Environmental Factors: Precision-engineered components and systems may be sensitive to environmental conditions such as temperature, humidity, and vibrations. Even small variations in these factors can affect the performance and accuracy of precision-engineered products. This may require additional measures or protective measures to ensure optimal functioning in different environments.
Skill and Expertise Requirements: Precision engineering demands specialised knowledge, skills, and expertise. Engineers and technicians working in this field need to be highly trained and experienced to ensure accurate and reliable results. The complexity of precision engineering processes may require ongoing training and development to stay updated with the latest techniques and technologies.
Time-Consuming: Achieving high precision often requires careful planning, meticulous execution, and thorough quality control. The time required to achieve precise results can be longer compared to less precise manufacturing methods. This can impact production timelines and may not be suitable for applications with tight deadlines.
Material Limitations: Precision engineering may have limitations when it comes to certain materials. Some materials may be more challenging to work with at high precision, or their properties may limit the achievable precision. This can restrict the choice of materials for specific applications.
Maintenance and Calibration: Precision equipment and instruments require regular maintenance and calibration to maintain their accuracy and performance. This ongoing maintenance can add to the operational costs and time requirements.

It is important to note that these disadvantages should be considered in relation to the specific requirements and applications of precision engineering. While there may be challenges, precision engineering remains a crucial field that enables the development of advanced technologies, high-quality products, and innovative solutions to complex problems.





Can you do custom precision engineering?

Yes – we can undertake just about any project a customer has in mind. Our precision mechanical engineers and toolmakers have the expertise and resources to address your specific requirements.

What are the most common industries you do precision engineering for?

What precision engineering services do you offer?

We are skilled mechanical engineers and toolmakers and our range of equipment allows us to undertake the following processes.

CNC Turning

CNC Milling including 4th axis 

Manual Milling & Turning

CNC Automated Sawing

Drilling & Tapping

Spark Eroding

Welding & Fabrication

CAD/CAM

Precision Inspection & Measuring

What is the typical lead time for precision engineering production?

Lead times for precision engineered products vary depending on the project.  Factors such as complexity, materials, volumes, size and workload would need to be taken into consideration when confirming lead times. At Clifton Rubber we would try to give an accurate estimation of lead time at the quotation stage and will always work hard to meet our customer's expectations.





What is the minimum order quantity for precision engineering orders?

In precision engineering there are generally no minimum order quantities. At Clifton Rubber we can machine one off prototype parts and mould tools through to high volume continuous production runs.