The UK's Leading Rubber Moulding Experts
Bespoke projects from concept through to delivery
Complete project management
Competitive pricing and short lead times
In-house precision engineering and toolmaking
Contact us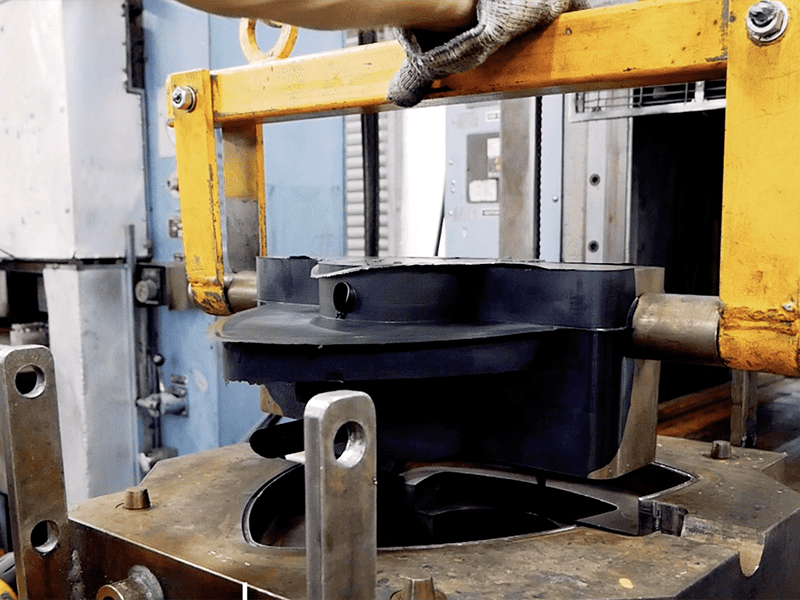 Rubber Moulding
We are a leading UK rubber moulding company making rubber products for customers in industries worldwide.
We have produced rubber mouldings to meet customer requirements for almost 50 years. Because of this, we are specialists in the design and manufacture of rubber components. Consequently, customers in all industries such as the transport, agriculture, offshore and defence sectors use products made by us.
Our team work with clients at all stages of the process from concept to production to ensure we supply a dependable and cost effective solution.
Quality At the Heart of Everything We Do
To maintain a quality product and service we put quality at the heart of our processes. Our quality management system is therefore certified to ISO9001.
We make all mould tools and inserts in-house. As a result, our prices and lead times for tooling are very competitive.
Material Options For Rubber Moulded Components
Moulded products can be made using any commercially available rubber and in a wide spectrum of colours and hardnesses. Common materials we process include:
Natural Rubber (NR)
Neoprene
Nitrile (NBR)
EPDM
Silicone
Viton
SBR
Hypalon
We have the technical expertise to adhere rubber to other materials including bonding rubber to metals, plastics and ceramics either during the vulcanisation process (hot bond) or after the moulding process is complete (cold bond).
The Rubber Moulding Process
Moulded rubber products are made by applying heat and pressure to an uncured rubber material in a mould. This process will induce vulcanisation of the compound whilst the rubber material forms the shape of the mould tool cavity.
At Clifton Rubber we have a diverse mix of hydraulic presses. As a result, we can make components using any of the three primary moulding processes – compression, transfer and injection.
This capacity mix gives us the flexibility required to make a broad range of rubber products. These can be small parts up to very large parts and one off prototypes through to high volume continuous production.
Testimonials
"Really pleased we found Clifton rubber, their technical team really helped us in the early stages of our project and now they produce our parts which we know will be top quality every time."

"Excellent service which is unusual in this day and age. The polyurethane screening stars do the job great, very very pleased."

"The Clifton Rubber Bowls Ditch Liners look and feel top quality. Thank you for all your help and advice when placing the order. We will definitely be recommending you."

"Working with Clifton Rubber has been a real pleasure. Their technical department have gone above and beyond the call of duty to produce the special shaped rubber profile I required. I'm extremely pleased with the end result."

"Just to let you know that our new ditch matting that we purchased from you is spot on. Used all through this busy season, really pleased with it."

"Since Clifton Rubber has taken over the re-covering of these gripper pads the customer has had no premature failures and the products have a much longer lifespan."