Experts in Rubber Covering & Lining projects
Trusted by many leading manufacturers in various global  industries
We can strip and rubber cover existing items including rollers & wheels
Competitive pricing and quick turnaround times
Our in-house engineering team can fabricate complete new drums and hubs for rubber covering
We can arrange collection and delivery of your existing rollers and wheels
Contact us
Rubber Covering Capabilities
Our rubber covering capabilities allow us to manufacture from new or strip and recover a wide range items. These often fall into the two main categories below. However, with over 50 years of expertise we are always on hand to discuss any rubber covering project, no matter how simple or complex.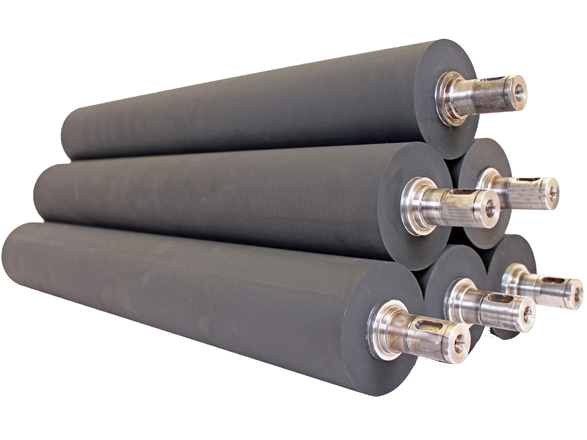 Rubber Covering and Lining Manufacturer
We are one of the UK's leading experts in rubber covering and lining.
At Clifton Rubber we have over 50 years of experience in covering rollers and wheels in both rubber and polyurethane materials, supplying a wide range of customers in various industries including agriculture, transport, vintage machinery, food processing, textiles and quarrying.
We can cover new rollers free issued to us, strip and re-cover existing rollers or manufacture complete rubber covered rollers including the fabricated steel or aluminum drum and shaft.
We are with you every step of the way

Our History and Expertise
We have an extensive range of rubber covering equipment including one of the largest diameter autoclaves in the UK. This capacity means we can cover items from small precision rollers for the print industry up to large 3m diameter conveyor drums used in the mining and quarrying industry. We offer short lead times as standard and can cater for break down situations where rollers need to be turned around quickly.
Our expert team have accumulated many years' experience in rubber covering rollers and wheels and can advise on any issues or queries including material specifications or end use applications.
To maintain a quality product and service we put quality at the heart of our processes. Our quality management system is therefore certified to ISO9001.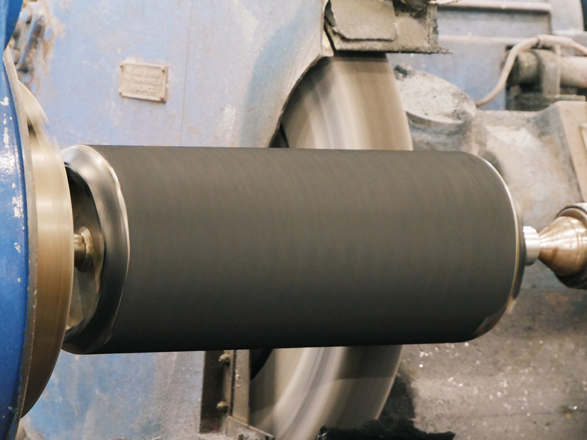 The Rubber Covering Process
We offer a range of covering options. We can cover items free issued to us, strip and re-cover existing parts or manufacture complete items including the fabricated steel or aluminum drums and shafts.
Our engineering unit has a highly skilled workforce and advanced CNC milling, turning and fabricating equipment offering the capability to manufacture high quality components for rubber covering.
Rubber Covered Parts
We cover various items for a range of applications in different industries. Typical items are: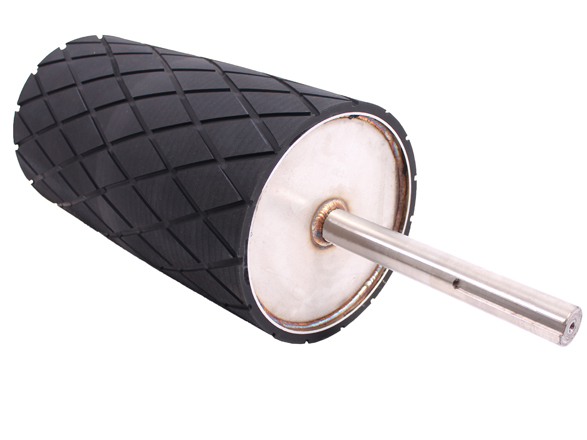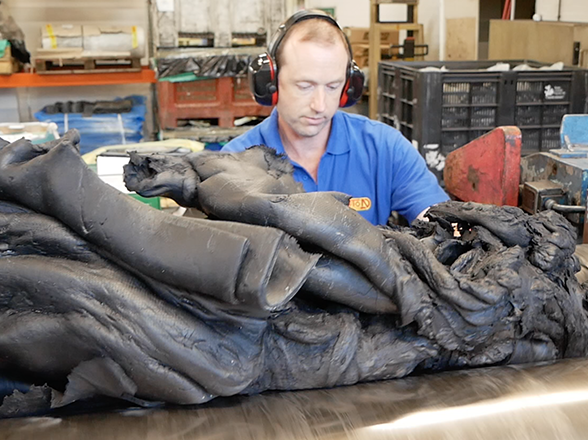 Materials
For our customer's benefit we can offer rubber coverings manufactured from common commercially available rubber and in a wide spectrum of colours and hardness.
We stock materials formulated for high and low temperature, food quality (FDA approved), anti-static and flame retardant applications.
Our stock materials include:
Ebonite
SBR
Natural Rubber (NR)
Neoprene
Nitrile
EPDM
Hypalon
Silicone
Polyurethane
Find out more about our other Capabilities
Companies We've Worked With
0
1
2
3
4
Industries We Work In
We manufacture rubber covered items for a range of applications in various industries. Some examples are listed below:
Testimonials
"There are a lot of rubber rollers in our food processing plant and Clifton Rubber have always provided a great refurbishment service when our rollers need repairing. We get our rollers back quickly and they are always great quality."

"Excellent service which is unusual in this day and age. The polyurethane screening stars do the job great, very very pleased."

"Really pleased we found Clifton rubber, their technical team really helped us in the early stages of our project and now they produce our parts which we know will be top quality every time."

"Just to let you know that our new ditch matting that we purchased from you is spot on. Used all through this busy season, really pleased with it."

"Since Clifton Rubber has taken over the re-covering of these gripper pads the customer has had no premature failures and the products have a much longer lifespan."
Rubber Covering FAQs
Are rubber coverings heavy duty?

We cover products in a range of thicknesses depending on the end application of the rubber roller. For example, natural rubber has strong physical characteristics such as high abrasion and tear resistance, good mechanical grip, and excellent flexibility.  It is therefore suitable for most industrial applications.

What applications can rubber coverings be used for?

Rubber Coverings are used in a wide range of applications. Typical projects carried out by Clifton Rubber include:

Conveyor Drive and Idlers
Print
Transfer
Materials Handling
Agriculture
Laminating
Squeegee
Solid Tyre Wheels
Food Processing

What is the process of rubber coverings?

To find out all about the rubber covering process read more HERE 

Can I have my roller covered in any colour?

For our customer's benefit we can offer rubber rollers manufactured from common commercially available rubber and in a wide spectrum of colours and hardness.

Which type of rubber is used as lining material?

We stock materials formulated for high and low temperature, food quality (FDA approved), anti-static and flame retardant applications.

Our stock materials include:

Ebonite
SBR
Natural Rubber (NR)
Neoprene
Nitrile
EPDM
Hypalon
Silicone
Polyurethane