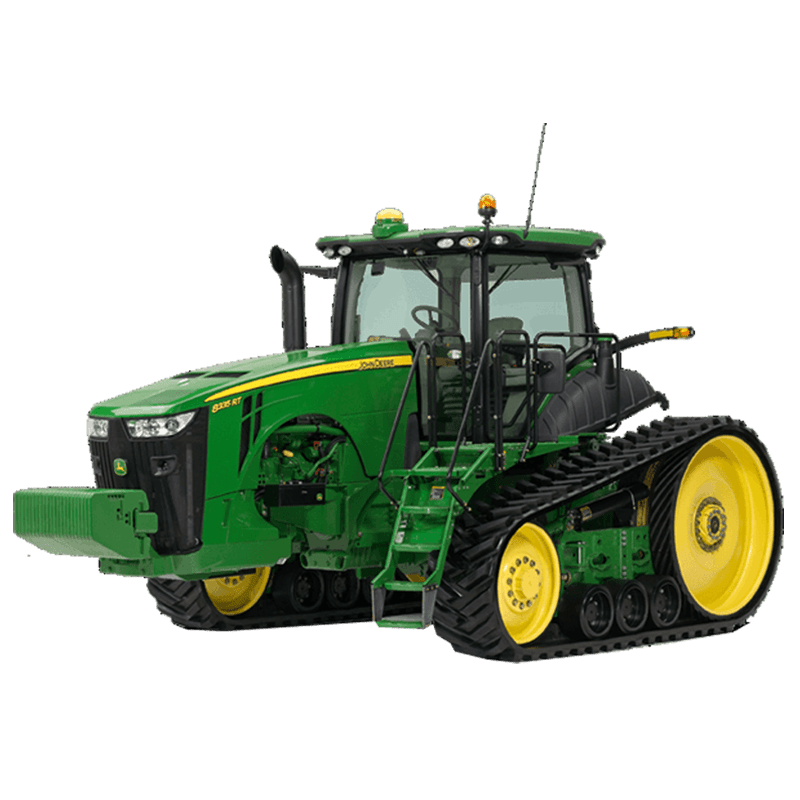 In recent years there has been an increase in demand for rubber tracked tractors. A key factor in their growth in popularity is that tracks undoubtedly give a better vehicle weight distribution in wet conditions and allow access to fields where the standard four wheeled tractors cannot go.
One drawback of the tracked systems available, is the maintenance expense. Rather than simply replacing worn tyres, as on a traditional four wheeled tractor, the track system requires complete replacement of the wheel once the tyre becomes worn. However, in 90% of replacements only the tyre is worn, and the steel hub is often perfectly re-usable, adding unnecessary expense to replacement parts.
To solve this issue, at Clifton Rubber we offer a proven method for replacing worn tyres. We will strip off the unusable rubber or polyurethane tyre and mould a new tyre directly to the original hub. We have the capability to refurbish all types of wheel for all types of tracked vehicle, from main drives to the mid and idler wheels, with service exchange wheels available off the shelf for the most popular models. The result is a high grade, abrasion resistant tyre with good tear strength and longevity.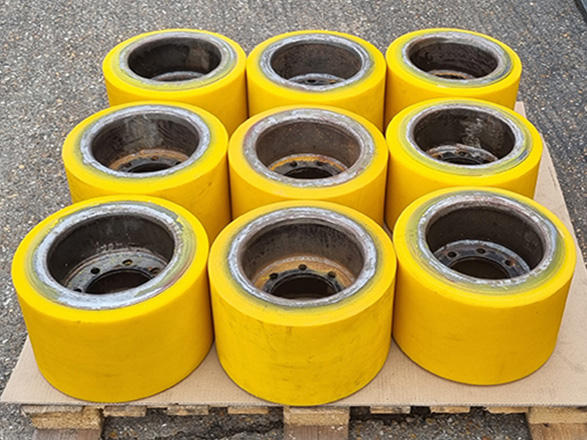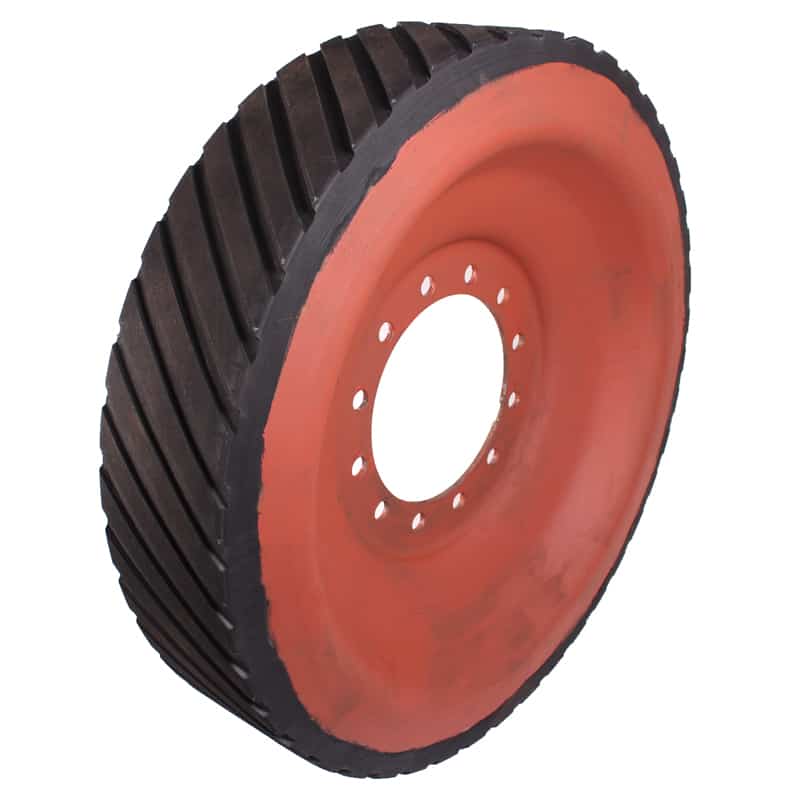 Regular feedback from customers confirms that their refurbished wheels offer similar wear characteristics to the original wheels, but at a significant cost saving, often as much as 75% cheaper as going straight to the manufacturer.
Related Articles